---
Sustainable fashion doesn't have to be expensive or exclusive.
'Ethical, sustainable, conscious, green' are all buzzwords the fashion industry has adopted to keep up with the emerging controversy surrounding the textile industry and the disposable culture of high-street shopping. These all mean different things, but do they always have to come with a hefty price tag? How can we distinguish between greenwashing (using buzzwords as a marketing ploy) and genuine, transparent brands with good value? Well it's a minefield to be honest, but after experiencing the fashion industry first hand, working as a researcher on sustainable material reports, and becoming more and more of a 'conscious' shopper over the years, I'm happy to share what I know and spread the word about brands I admire and respect for more than just their sustainable credentials.
Image credit: Kate Peters
On seeing the label 'Made in the UK' , many may assume that the clothing is high quality, boutique and ethically made, but digging deeper you'll discover it's not uncommon for factories in Manchester, Leicester to pay workers £3.50 per hour. According to the Financial Times "retail's relentless push for cheap prices makes it impossible to improve". Meanwhile garment worker wages in China (which has long had a bad name for labor and textiles) have doubled since 2009. It has become clear that knowing where your clothes are made is not enough.
For the purpose of this piece, I'm going to be using the word 'sustainable'. In this context the word means: 'An item which has been made with minimal impact on the environment and with longevity in mind'. I'm focussing on environmental impact, transparent sourcing & manufacturing, on brands who don't advocate disposable fashion. It's great that certain highstreet stores have launched 'conscious' collections and recycling boxes in-store, but really what that highlights to me is how 'not conscious' the rest of their products are.
The general consensus surrounding sustainable fashion has been that 'it's too expensive', however according to Courier magazine, "as of 2018/19 consumers are finally buying sustainable…in a survey of 30,000 people in 60 countries 66% say they'd be willing to spend more on sustainable items (up 55% from the previous year)". This is great news, but we still have a long way to go. Here's my line-up of sustainable brands that won't break the bank:
"Every time you spend money, you're casting a vote for the kind of world you want to live in" – Anna Lapé
The brand's message of 'no sweatshop, no photoshop' is as authentic as it is catchy and resonates with those who 'want more from their wardrobes'.
Birdsong work closely with London-based womens' groups – who lovingly knit, hand paint and sew their timeless, thoughtfully designed clothes. From elderly knitters in Kingston to migrant sewing groups in Brick Lane, the company's supply chain is serving more than just the purpose of making pretty clothes. They're putting social development at the forefront of the business, which will gain them lifelong fans and makes them stand out as a forward-thinking brand.
I love their t-shirts, especially the playful anti-brexit collection, their dresses and jumpsuits are classic designs, created in small batches and designed to be loved for a long time. I recently bought their bamboo underwear which yes, is pricier than highstreet alternatives but they're great quality, will last a long time and how can you resist their fun embroidered illustrations.
My go-to shoe brand for the past 5 years, I love everything about this brand, they're so transparent about their materials and supply chain, I can spend hours watching their material manufacturing videos.
They don't advertise, they don't use sweatshops, they source organic cotton and sustainable rubber from Brazil and make an eco laminate from corn waste in Italy, they're at the forefront of sustainable material development. Founded in 2000 by French business graduates and childhood friends Sébastien Kopp & Francois Ghislain Morillion, Veja was born from a desire to make eco-friendly shoes that don't look like eco-friendly shoes.
Because of their fair trade philosophy, Veja shoes are typically five- to seven-times more expensive to manufacture than brand name shoes made in Asia. However their business manages to keep the cost of their trainers low by shunning advertising. Kopp says it's taken nearly a decade for Veja's manufacturing partners to understand the unorthodox business practice of spending so much on materials that could be purchased for far less money. "In Brazil they call us the Francais locos," he says. "That means 'the crazy French. By refusing to conform to traditional business models, Veja isn't aiming to expand rapidly – "We prefer to develop strong roots rather than to grow quickly and become a tall but very fragile tree," says Morillion.
KTO are a young, Manchester-based label designing and creating timeless basics rather than being dictated by the seasons. When browsing the details of each garment, you can see a map with the exact location where it was made, as well as photos of the garment makers at work – this is radical transparency when you think that most fashion giants probably can't even list the locations of their factories. Through developing strong relationships with organic and Fairtrade producers across India, Know The Origin shows people that fashion can, and should, be done differently.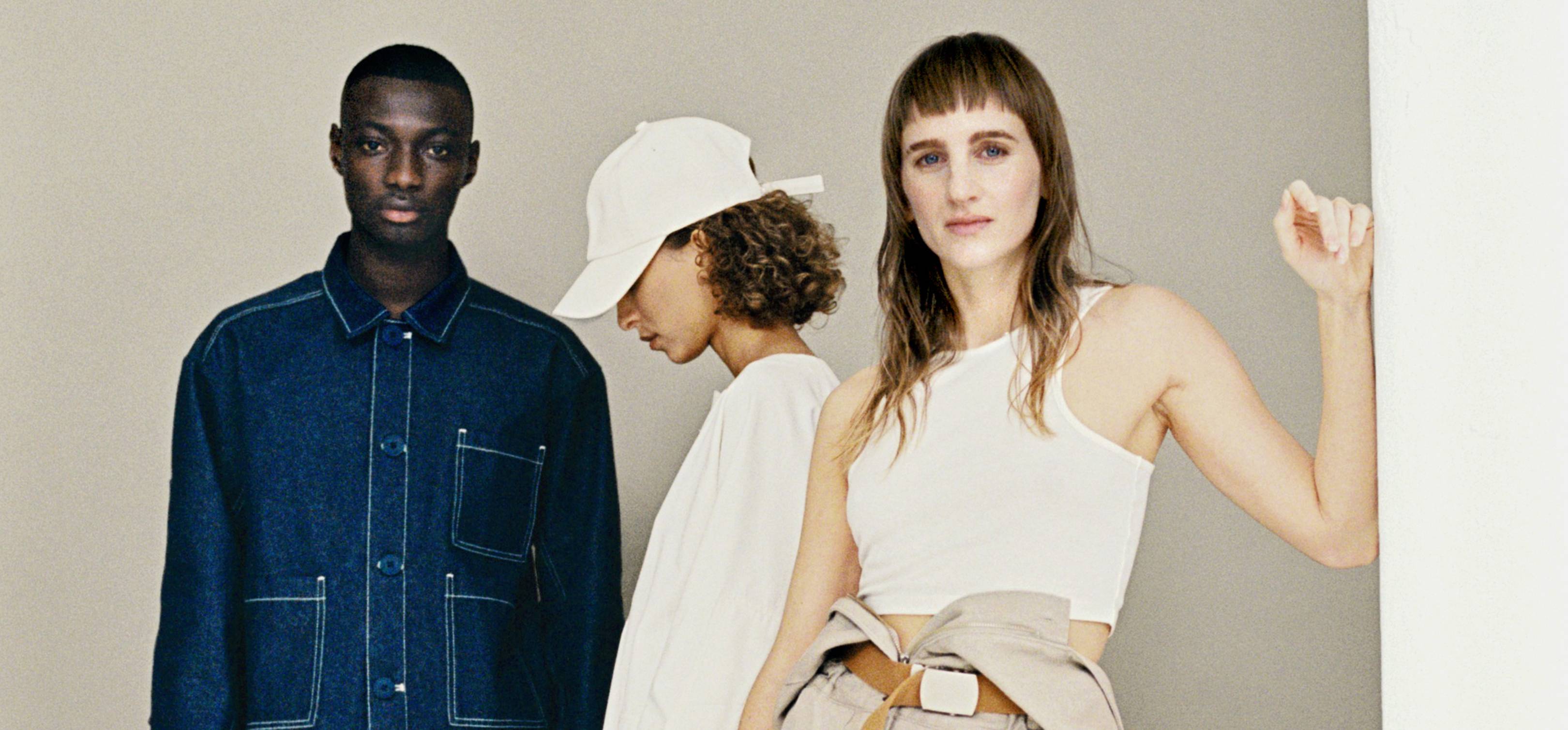 So I was really happy to hear that Weekday have launched a line of recycled clothing, including underwear and swimwear made from recycled waste such as PET bottles and leftover fabric from the textile industry.
Weekday is a Swedish brand, primarily denim and streetwear. They didn't start up as a sustainable brand, but are one of the 'highstreet' stores which appears to be evolving quickly, and since they're not huge, that gives them more scope to change their ways. Already 68% of their products made from organic or recycled materials, aiming for 100% by 2020.
The biggest second-hand retailers in the UK are charity shops, which for a long time have clung to the reputation of being a bit hit-or-miss. However Oxfam is determined to change that, with the opening of their lovingly curated superstore in Oxford. "Our aim is for this to be an enjoyable and fun 'destination' shopping experience," says Oxfam's trading director. "Customers will be able to shop ethically, but we want this new store to have the wow factor." The point here is that charity shops are finally catching on to the fact that they need to innovate to make second-hand appeal to the masses. Whether it's creating a more experiential shopping experience, taking their offering online or creating more selective collections of quality second-hand clothes, it's all paving the way for a culture of reuse which is brilliant. More about Oxfam's new retail superstore here.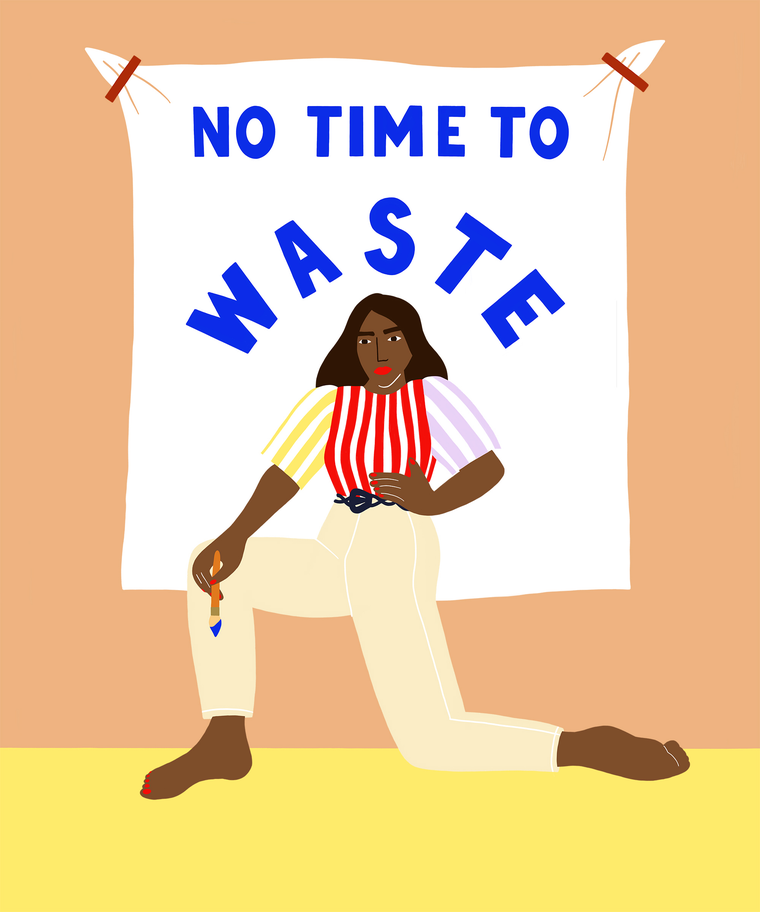 Image source: Refinery29
In with the (not so much) new
The fact is that if we are really going to make a positive change on the environment, we all need to buy a lot less than we're used to. As Extinction Rebellion stated in their 'no new clothes' campaign "We can no longer afford to use land to grow crops to produce textiles, or to extract oil to produce synthetic fibres and pollute the air and water. We must use what we've already got, regenerate the natural world, and envision cultural and economic systems based on the well-being of people and planet." Here's hoping we'll see more environmentally conscious generation-x shun new purchases in favour of second-hand, swapping and mending.
However if you are going to buy new clothes, isn't it best to buy less and buy well, be informed about the origin and support business at the forefront of sustainable innovation? If you're all about organic, local veg but still bulk-buy from Primark, I'm not judging you (okay I am a bit) but I urge you to think twice.
I would love to hear from you in the comments below if you can recommend any other brands. Also below is a list of further reading if you're interested in learning more about sustainable fashion.
Financial Times Piece on Sustainability
The Definition of Circular Fashion on The Good Trade
Cradle to Cradle – Remaking the Way we Make Things 
Extinction Rebellion Fashion Boycott
Affordable Ethical Fashion Brands US